***Select Your Travel Date First To Display Availability***
Kamuela Villas Lagoi Bay is a luxurious beachfront resort located on the picturesque island of Bintan, Indonesia. The resort features 28 private villas that offer breathtaking views of the South China Sea and lush tropical gardens. Each villa is elegantly designed and features a private pool, outdoor shower, and spacious living areas. 
The resort is surrounded by sparkling waters, white sandy beaches, and lush greenery, making it an ideal destination for a relaxing getaway. The resort is conveniently located near several popular attractions, including the Lagoi Bay Beach, Treasure Bay Bintan, and Plaza Lagoi, providing plenty of opportunities for adventure or relaxation.
Kamuela Villas Lagoi Bay is a short 55 minutes ferry ride from Singapore Tanah Merah Ferry Terminal. From Bintan Resorts ferry terminal (Bandar Bentan Telani) it will take approximately 20 minutes by car. 
Kamuela Villas Lagoi Bay is a haven for couples, families, or groups of friends who want to experience a luxurious and serene retreat amidst the breathtaking beauty of nature. Kamuela Villas Lagoi Bay is the perfect destination for anyone looking for a luxurious and tranquil retreat surrounded by stunning natural beauty.
There are many reasons to stay at the Kamuela Villas Lagoi Bay. Most of all, the villas at Kamuela Villas Lagoi Bay are designed with luxury and comfort in mind. Each villa features a private pool, outdoor shower, and spacious living areas, ensuring that guests have everything they need for a relaxing and enjoyable stay. 
Other similar resorts for your consideration would be The Residence Bintan and The Sanchaya Bintan.
The best time to plan your stay at Kamuela Villas Lagoi Bay depends on your travel preferences and interests. Situated on Bintan Island, Indonesia, the resort experiences a tropical climate throughout the year, providing guests with plenty of opportunities to enjoy the island's natural beauty and activities.
The dry season in Bintan Island runs from May to September, which is considered the best time to visit. During this time, the weather is generally sunny and dry, making it perfect for outdoor activities.
The wet season runs from October to April, which brings occasional rain showers and increased humidity. Although the weather may be humid and rainy during this time, you can still experience warm temperatures and plenty of sunshine. Plus, the resort may offer reduced rates during the low season, making it an attractive option for budget-conscious travelers.
If you are looking for a quieter and more peaceful stay, it is recommended to avoid peak holiday seasons such as Christmas, New Year's, and Chinese New Year, as the resort can be busier during these times.
Ultimately, the best time to stay at Kamuela Villas Lagoi Bay depends on your preferences and what you plan to do during your stay. 
Other popular bintan resorts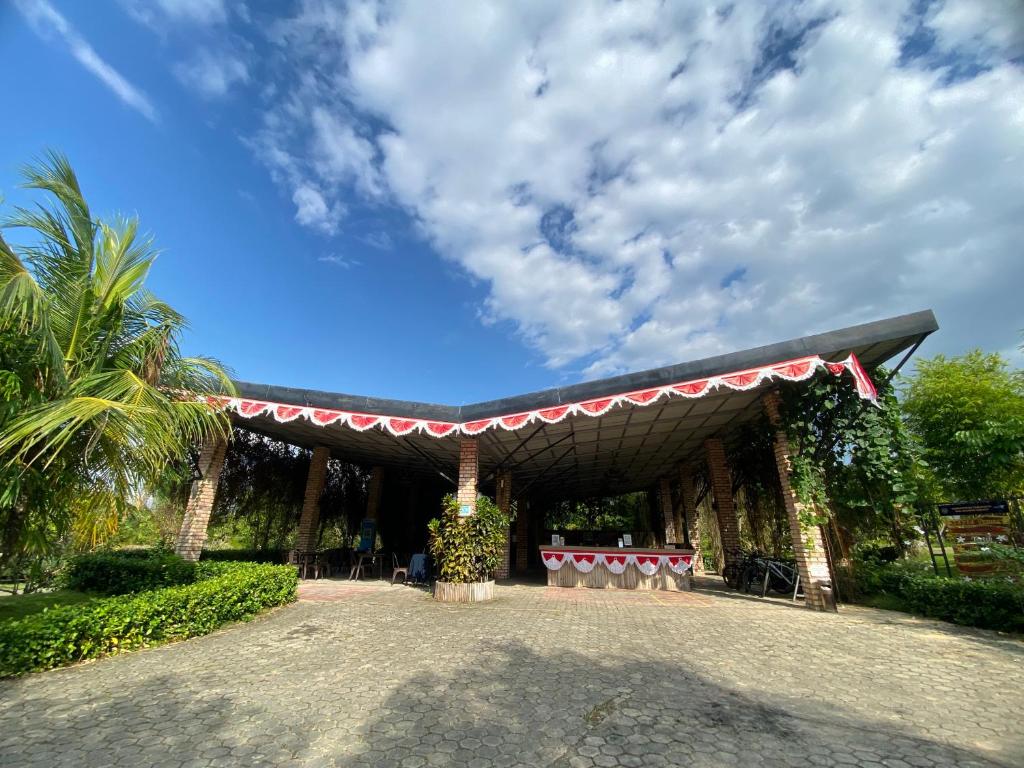 fr. 202 p.p
S$202 /pax, 2D1N D'Bamboo Kamp Bintan Package + Ferry [Discounted Promotion]. We are Singapore's No.1 Bintan site. Book online now.