Nirwana Resort Hotel Bintan Package
***Select Your Travel Date First To Display Availability***
Nirwana Resort has been one of the most established and popular beach resorts in Bintan for years. As part of Nirwana Gardens that also houses 4 other resorts and villas without its compound (Mayang Sari Resort, Banyu Biru Villas, Indra Maya Pool Villas, Nirwana Beach Club), this resort is essentially one big playground for all types of travellers.
Situated on the northern coast of the island, Nirwana resort is just 5-min car ride away from the BBT (Bandar Bentan Telani) Ferry Terminal. Coupled with the fact that it takes approximately 50-min ferry ride from Singapore's Tanah Merah Ferry Terminal, this is a real beach destination that's extremely close to metropolitan Singapore!
Nirwana Resort is suitable for travellers from all walks of life with various configurations: single, couple, family, group of friends, companies, and organizations. It has enough guestrooms (241) for all sizes of customer groups, a huge compound, and numerous activities.
Nirwana Resort offers what many other world-class international resorts offer and more. It has a wide range of food & beverage outlets that could whip out various cuisines and dishes: dining restaurants, bars, a pool bar, a beach hut, al fresco restaurant. The resort also has a kids' club, spa centre, land adventure & activities, water sports, a dive centre, and even wildlife interaction. Staying at this resort is really an experience beyond a mere beach resort.
Similar to all other Bintan resorts, Nirwana Resort has a significantly higher rate on the weekends as compared to the weekdays. Please take note of the peak surcharges that are applicable on public holidays. If you're planning for a Bintan trip for your next short getaway, do yourself a favour and book with the number 1 Bintan travel site in Singapore for the best savings and most comprehensive service.
Nirwana Resort Bintan Review
Room

Facilities

Location

Food & Drinks

Value for Money
Our Verdict!
1. Endless choice of activities for the young and not-so-young
2. Great selection of dining outlets
3. Private beach
Other popular bintan resorts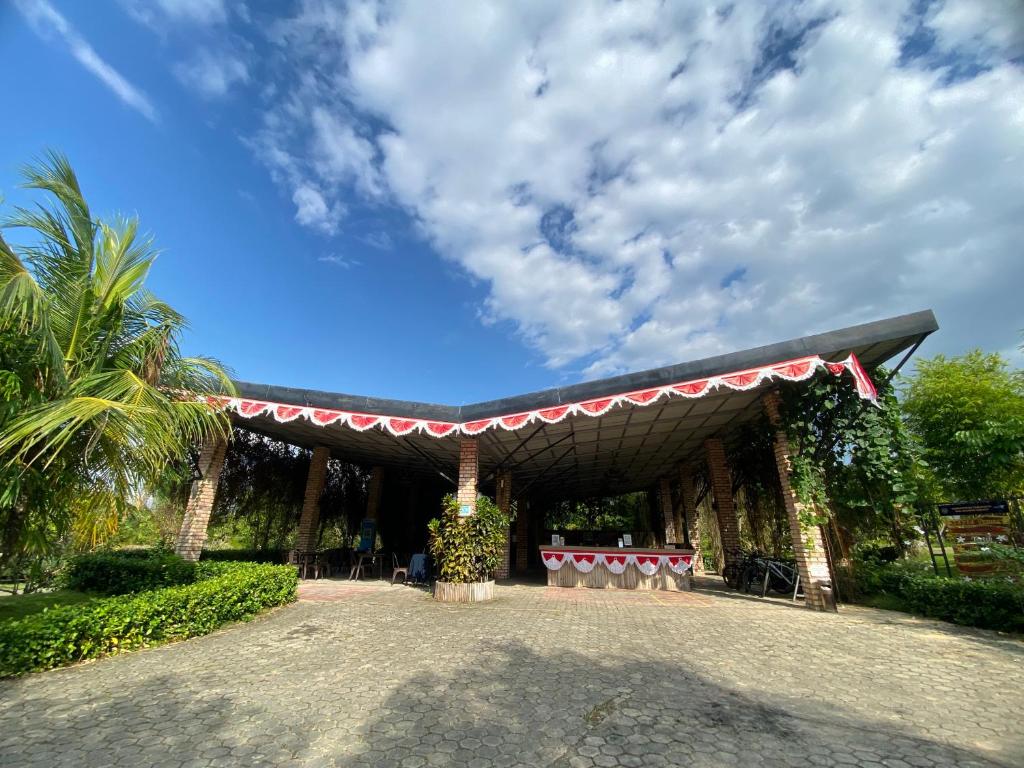 fr. 202 p.p
S$202 /pax, 2D1N D'Bamboo Kamp Bintan Package + Ferry [Discounted Promotion]. We are Singapore's No.1 Bintan site. Book online now.